All major changes in this project and other developments will be documented in this file.
---
---
A new update was made in April.
Fixed some performance issues. Acceleration has been done.
MSD Upload Application button has a new feature. Some issues have been fixed. You were already able to install the application. Now it has a better look.
---
---
To be more prominent in search engines ..
What can be done?
Stay more prominent by sharing your content and videos. So how?
See with your own eyes how your content, videos, news, designs, works, and projects are all at the forefront of search engines by supporting them separately. What do you lose? So how will this be? You are adding your work to a platform infrastructure that I have been working on for a long time and prepared in the best way. We add it. The rest is fantastic to work with, allowing you to be at the forefront with the artificial intelligence-supported OpenAi and SEO we created. You can also write your blog post. If you wish, you can share your videos as you add them on social networks. You can reach more of your audience with greater reach. The platform offers the opportunity to reach more people by adding your own social media links and accounts.
So why should you add it? What will you gain?
Have you ever thought, if you share and add your short articles on social networks, no matter how old the content, photos, videos, and even seem outdated, more people will know you everywhere?
So why was such a study done?
It is very simple, why are you allowed to share content for free on social media and even on web platforms in many places without paying any money? How you are allowed to use those social media and web platforms and sites without paying any money? Here is an opportunity to think because we want the thinkers to be quality ones, rather than literal. Those who find it will share all your content on this platform, and you will see that it comes to the fore in search engines over time.
Even with a wp infrastructure for you to easily adapt to your definition. And with the WordPress infrastructure, the opportunity to quickly share under the blog category is completely free, we told you what it will give you. Think about why other social media accounts and other websites, and platforms offer you to use it for free. Different in one, something powerful that they don't have, artificial intelligence has been added. Let's say they haven't added it yet.
Ready for the job you want so much. Contact us. Briefly describe what you want to do. We have the rest.
---
---
What came in the iProket 2023 March update. ChatGpt and OpenAi integrated..
In the summer-ready March update with iproket, the following were updated and innovations were brought.
By adding ChatGpt and OpenAi, it has now gained a stronger structure.
Achieve better success by doing stronger work. With the artificial intelligence feature, now use all the features from visuals to coding. (OpenAI) is now with you.
Performance improvement has been made. Some visuals have been improved.
Fixed performance in calendar issue. (Now, when you set the date and time you set, you will be able to easily share automatically. This nice feature, which you can already do, has now been completely improved for some people who have lost performance.)
High resolution visual texts contrast adjusted. Thus, you can use it effectively and reach more beautiful and successful people effectively.
A beauty has been made for mailing. The features that you will use actively now have been added.
Added artificial intelligence additional features that allow you to rank your content higher in Google searches with stronger keys.
Well, you know that you can do many things such as photos, pictures, albums, articles, speeches, articles with this artificial intelligence, right?
Version 4.0 and .. other additional updates added. Find more information here.
You can create many things together.
in summary
Text translator – rewrites
keyword generator
grammar corrector
Text to Emoji
Blog Article Idea
Introduction to Blog Article
Blog Article Idea and Sketch
Blog Article Section
Blog Article
Blog Article Outlet
Comments
Social media biography
Social media hashtags
video idea
video title
video description
tweet generator
Instagram post
Website Title
SEO Title
SEO Description
SEO Keywords
Ad Title
Ad Description
name generator
startup ideas
viral ideas
Custom prompt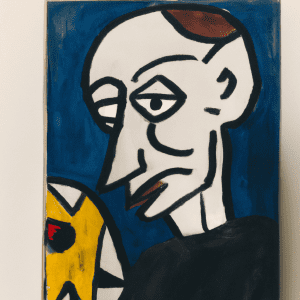 ---
---
Updated at the end of March. With OpenAi and ChatGpt..
What has been updated to become more powerful.
System and other design improvements were made.
Different combinations have been added to keep up with the developing technology over time.
Artificial intelligence has been added to our system and made available to everyone. OpenAi
With ChatGpt, version 4.0 is now available so you can use everything from photography to speech and even content creation. You can now use it.
Advanced and normal features have been added, which we had in mind for a long time, but whose priority we postponed.
In addition, the dark mode dark mode with automatic detection of your system's night and day mode, dark and daytime mode has been added. Thus, you will be able to use it without spoiling your eyes. It will enable you to do your work better.
Performance improvements have been made and it is now faster than before. Bunun için iyileştirmeler yapıldı.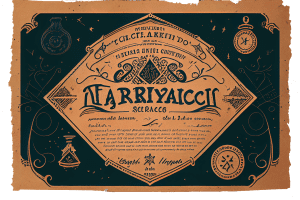 ---
Others Archived..